Posted by cuoi cung khuc xuong
Ashley Tisdale, 29, has come a long way since graduating from her High School Musical days. Now she's starring in a new sitcom, leading a female-friendly production company and ruling social media, with a 43 million follow footprint. And she's got a hot tip about a new workout you have to try.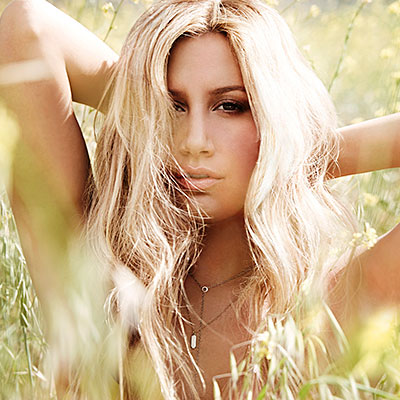 James WhiteAshley Tisdale has always been hungry to succeed—at first, almost literally. By the time she was 10 years old, the New Jersey-born actress had been in 100 commercials, most of them food-related. "I was always getting the food commercials because my 'bite and react'—where you take a bite of something and you react after it—was really good. My mom was like, 'This kid loves to eat!'" she recalls, laughing.
She's still got that hunger for the right roles. This month, Ashley stars in the TBS sitcomClipped, from the creators ofWill & Grace. "This is my most mature role," Ashley says over coffee at a café in Burbank, Calif. "I have never felt more confident with who I am," she adds, talking with her hands, her fingernails a perfect light lavender. "I'm turning 30, so maybe it has something to do with age, but I love it."
As the founder of Blondie Girl Productions, Ashley is also the executive producer of the sitcomYoung & Hungry on ABC Family. And next year, she'll appear in the indie film Drive, She Said, a comedy with Jason Biggs. But her favorite production of the past year was her own wedding: In September, she married musician Christopher French.
As for how she keeps up her drive, she credits working out every day. And before she leaves today to meet her trainer, she shares her secret to sticking with workouts, what she regrets most and why being tenacious is her biggest weapon.
What's the most important thing you do to feel great?
Dedicate at least an hour every day to something fitness-related. Any physical activity helps your health and is also a good stress reliever. Monday, Wednesday and Friday I work with my trainer, Jason Walsh. I do kickboxing on Thursday. And I'll squeeze in a sculpt yoga class on, like, Tuesday.
What workouts do you like most and least?
Yoga is my favorite thing to do because it's so much more than a workout. It's a spiritual and mentally-good-for-you experience. Cardio is not my favorite. I usually do the StairMaster, but to be on one machine for a long time? It's hard for me to just stay there. My trainer has this amazing class he opened called Rise Nation. It's a climber, and a great class because you're doing it to music and not by yourself on a machine. It's 30 minutes but so hard-core. I'm not a big spin fan.
Why don't you like to spin?
I'm going to be the spin hater now. [Laughs] I used to do SoulCycle, but a ton of trainers have told me that spinning is good but you're not burning as much as you think you are. And it bulks you up in places you probably don't want. My body started to change for the better when I stopped doing it. I also leaned out so much just by walking. Even if you do 12,000 steps a day, you lose, like, a pound a week. But you have to find the time. It takes so long!
What do you have to work the hardest on to keep fit?
Diet, because I love food. You can work out as much as you want, but if your diet isn't where it should be, you're never going to get to where you want to go. Just because you do an hour of exercise, what about the rest of the hours of the day? [Laughs] An hour is not a lot. There are 23 more hours. What are you going to do with them?